Members of the Harwinton VFD and its Auxiliary stage fundraisers during the year to help cover special needs for the department and to put money away in savings for future engine purchases.
Annual Chicken Barbecue Sells Out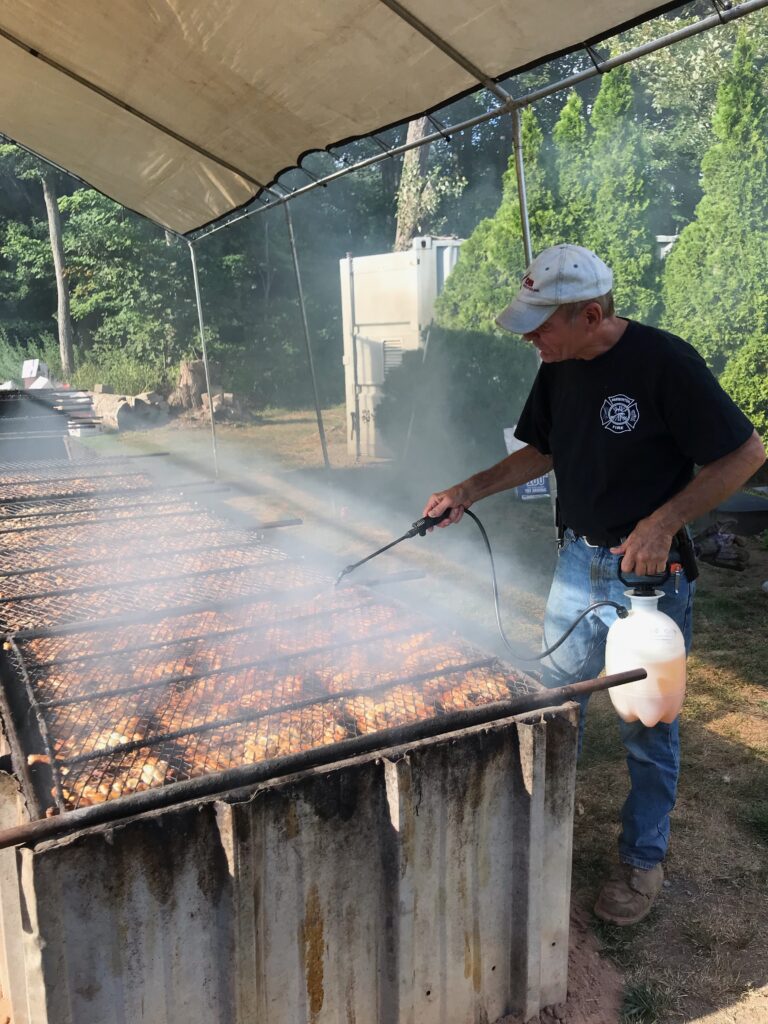 The Harwinton VFD's annual Chicken Barbecue sold out on Aug. 13 with eager diners filling the firehouse and lining up for takeout orders.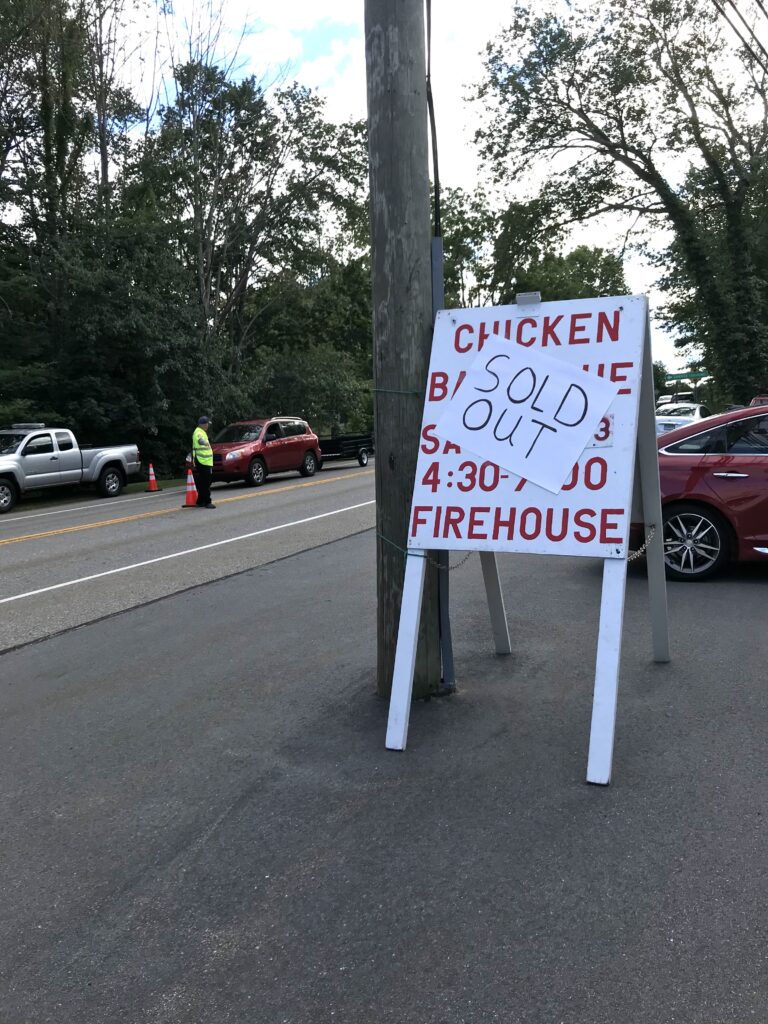 —
Father's Day Pancake Breakfast Drew A Crowd In June 2022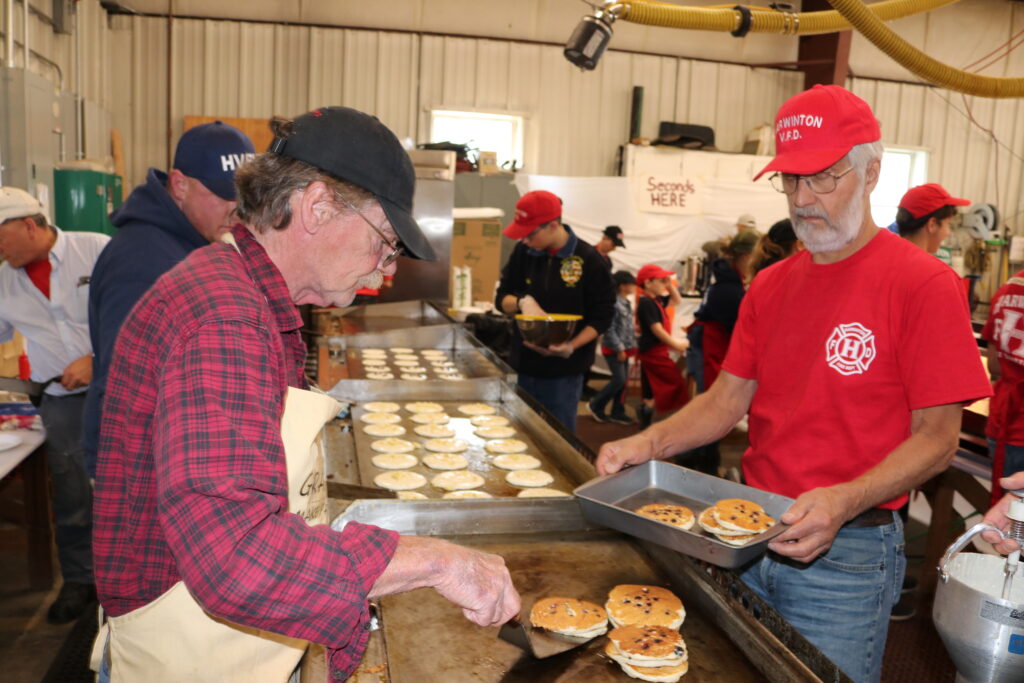 Pancake lovers pigged out, little kids got to sit in fire trucks, and members of the Harwinton VFD and Auxiliary enjoyed the camaraderie at the popular "all you can eat" Father's Day Pancake Breakfast on Sunday, June 19, 2022.
The griddles were hot and constantly replenished with batter, and everyone from decades-long members to new junior members pitched in to prepare, serve and clean up as well as direct traffic.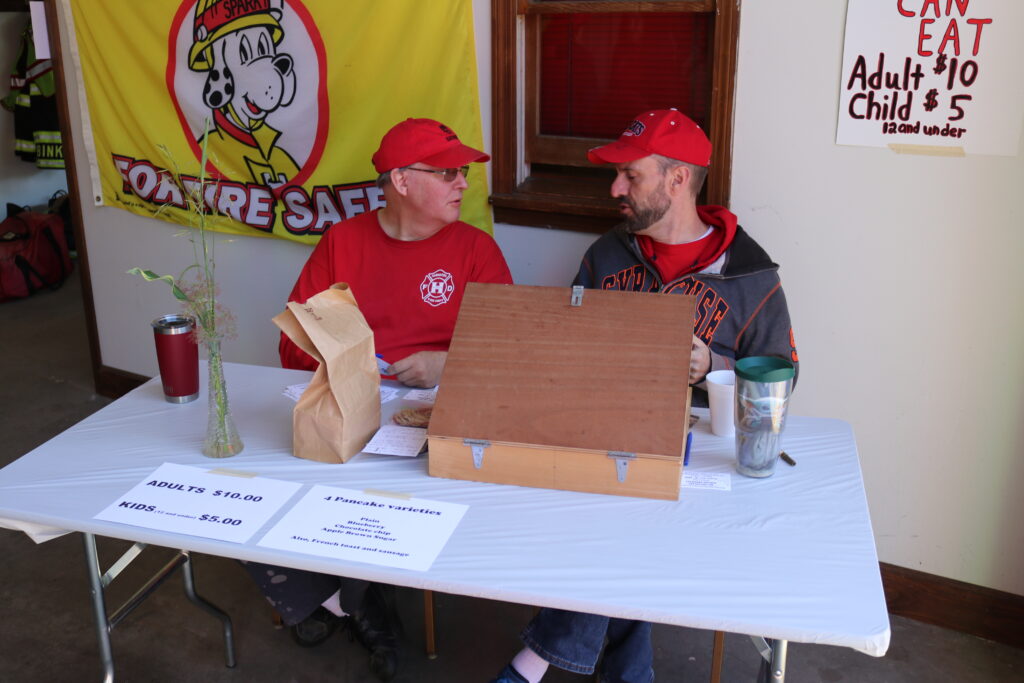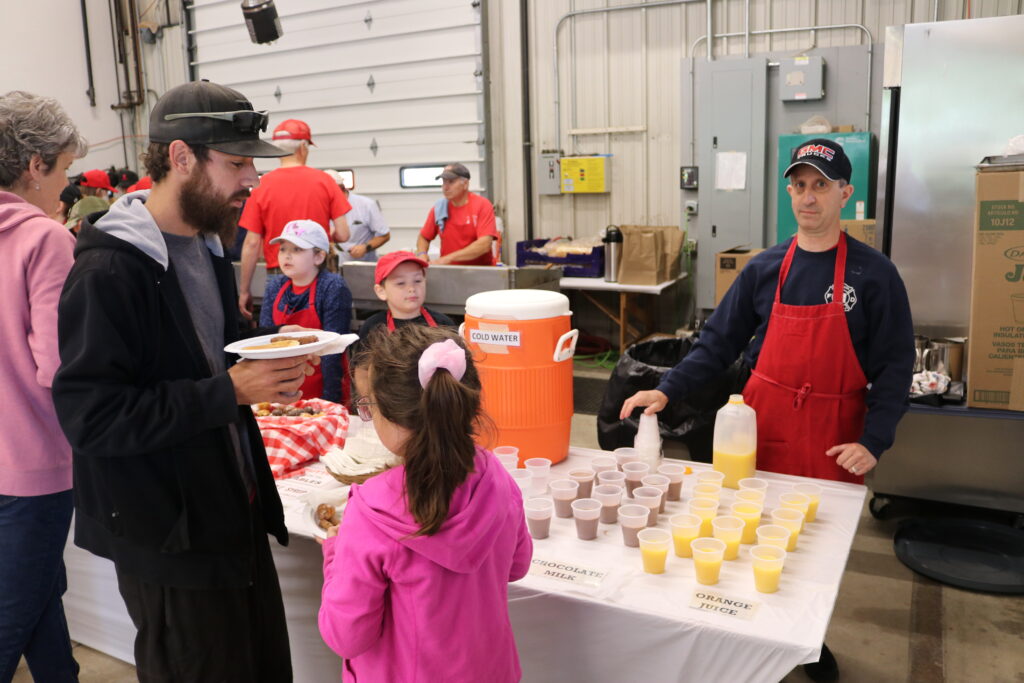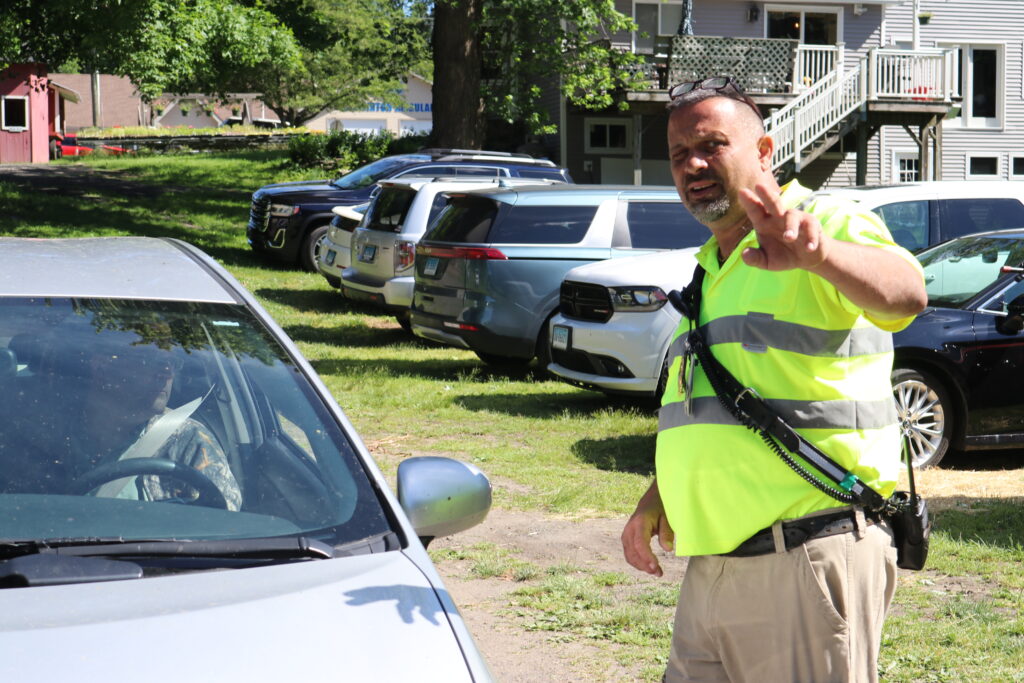 For the kids, getting to sit in the department's new Engine 3 fire truck was a treat.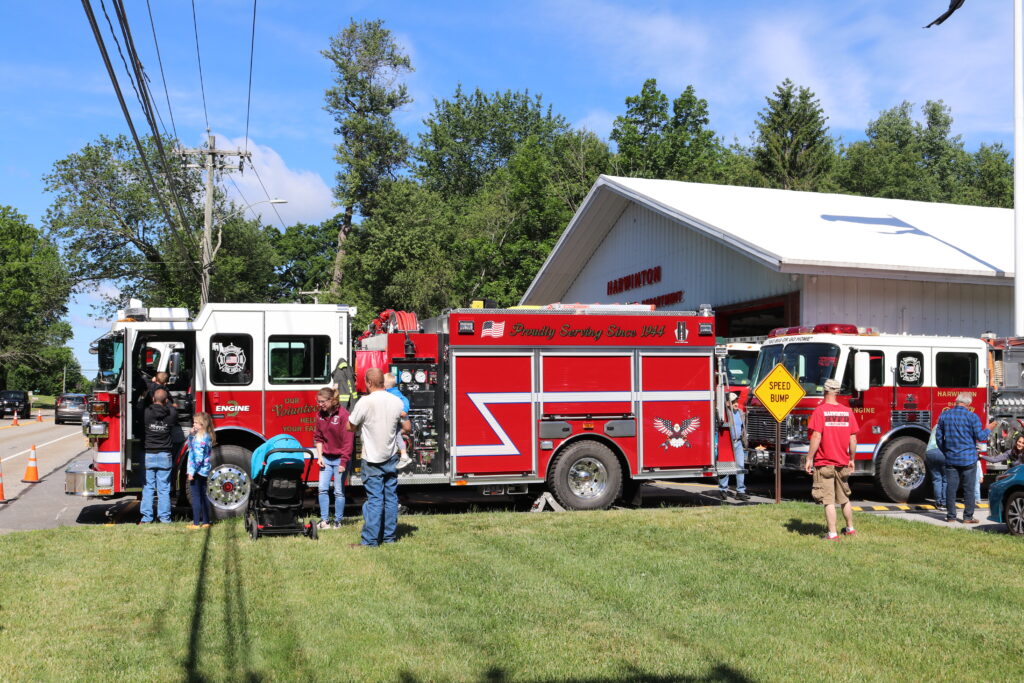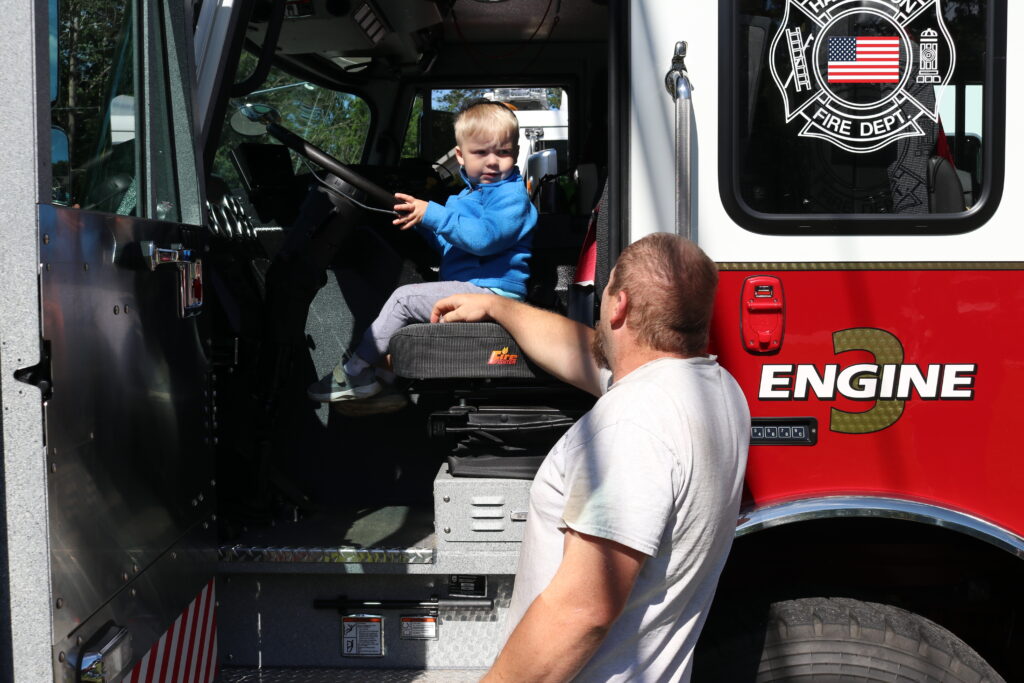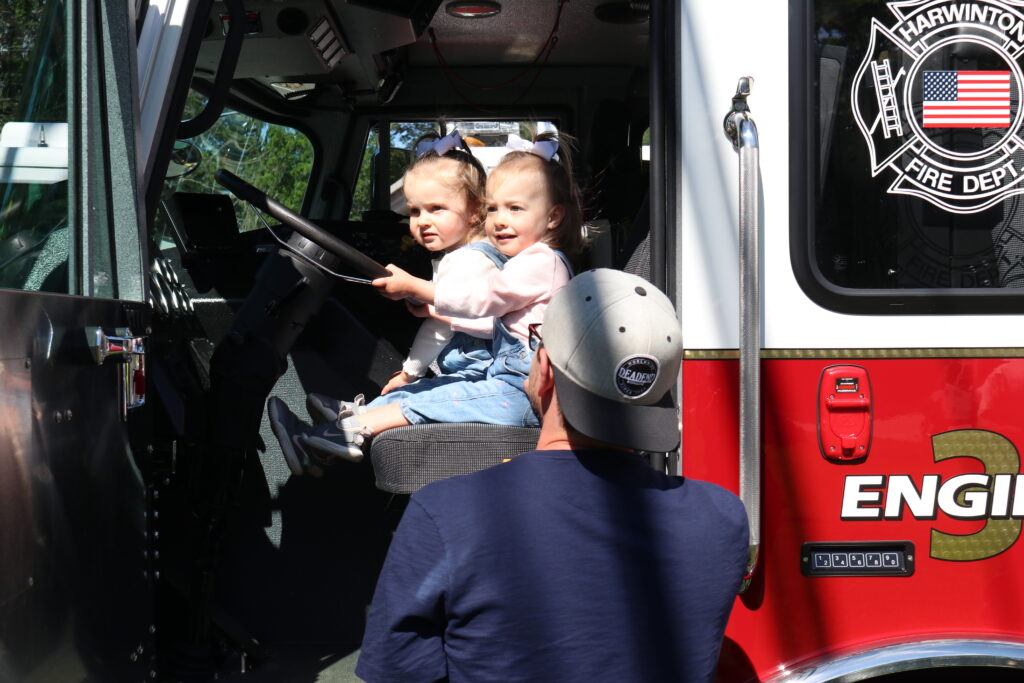 For adults, it was a chance to enjoy the breakfast and the conversation, with Chief Bill Buys Jr. welcoming the guests.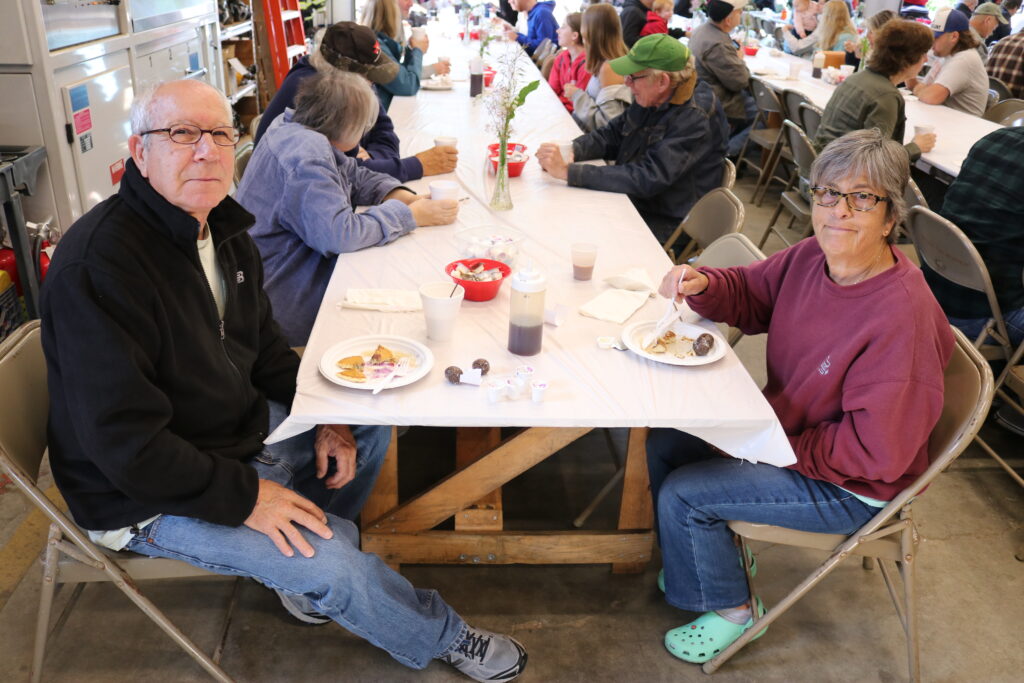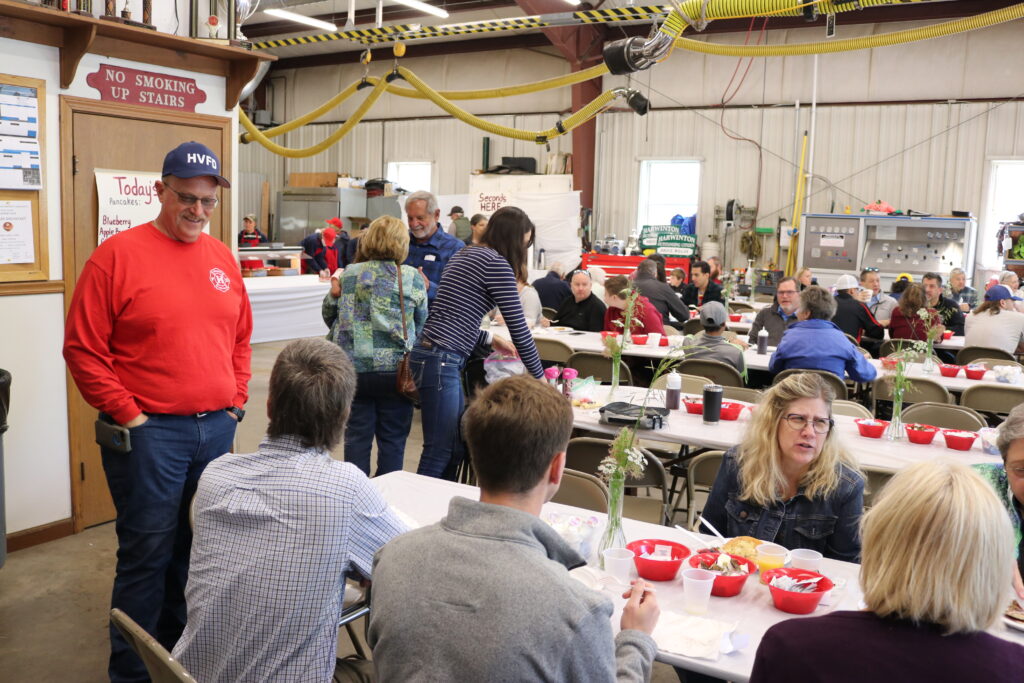 Being a fund-raiser, the event also had a raffle.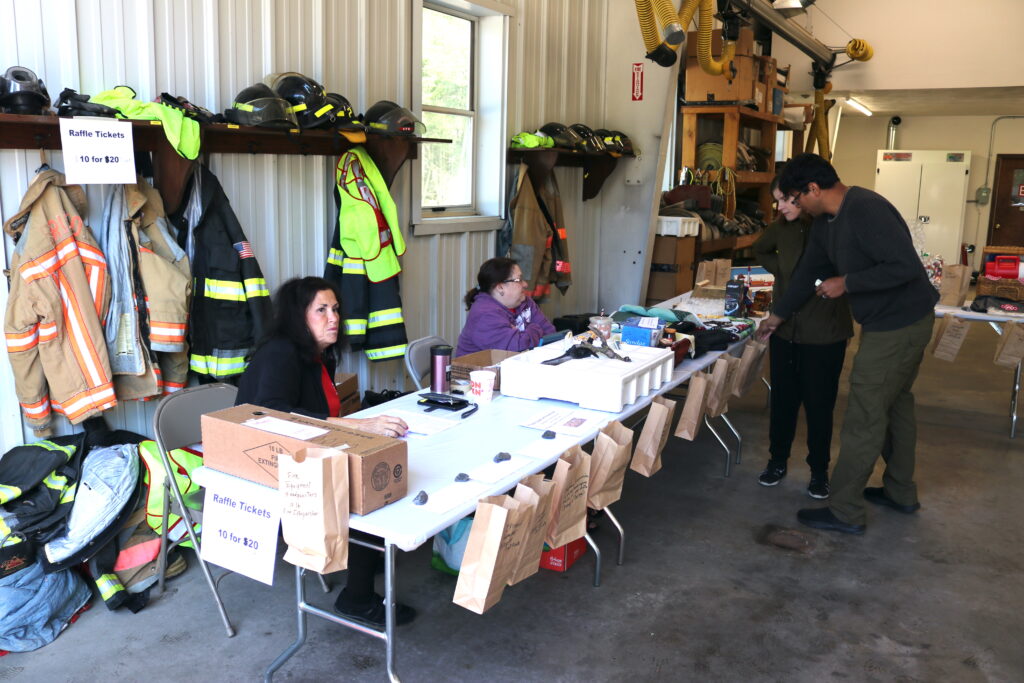 And Don't Forget The Harwinton Fair…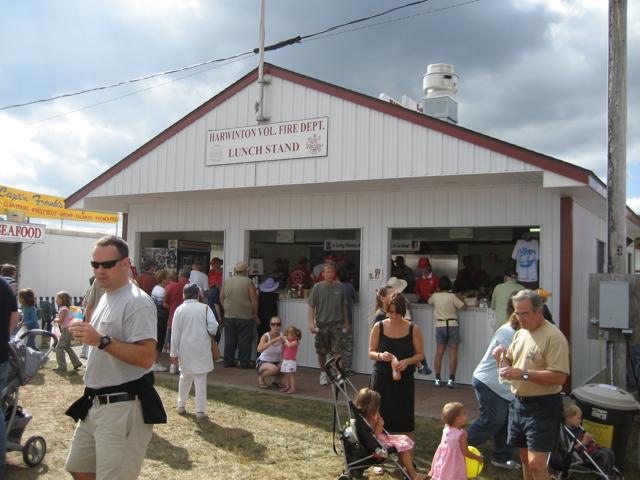 The Harwinton VFD's most visible fund raising endeavor is its food booth at the Harwinton Fair, which serves up breakfast sandwiches, hamburgers, hot dogs and French fries. The fair is scheduled for Sept. 30 and Oct. 1 and 2, 2022 at the fairgrounds on Locust Road.