Chicken Barbecue Set for Aug. 14, 2021
For tickets to the Chicken Barbecue, call 860-485-9336
Three times each year, members of the Harwinton VFD and its Auxiliary stage fundraisers to help cover special needs for the department and to put money away in savings for future engine purchases.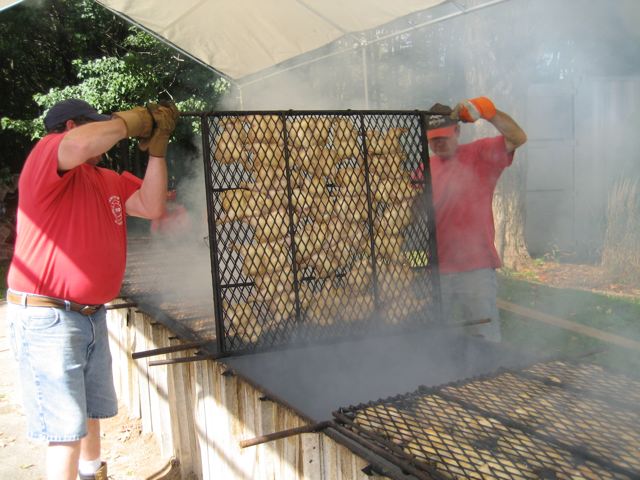 The department's popular Chicken Barbecue returns in 2021. Serving will be from 4 to 7 p.m. on Saturday, Aug. 12 at the firehouse. The event often sells out, so it's advisable to buy tickets in advance.
Tickets cost $20 for adults and $10 for children 12 and under. Diners get a half of a barbecued chicken, a baked potato, an ear of corn, a salad, a role and choice of a pie for dessert.
Please call 860-485-9336 and leave your name, telephone number and the number of tickets that you want.
The dinner will return to "normal" this year. Face masks are optional. Take out is also available.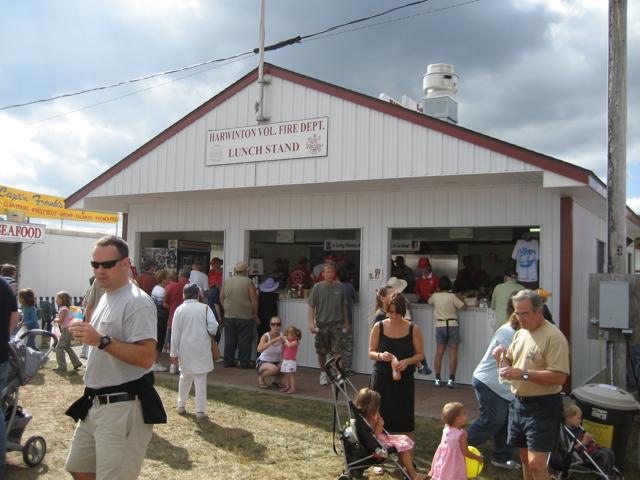 The Harwinton VFD's most visible fund raising endeavor is its food booth at the Harwinton Fair, which serves up breakfast sandwiches, hamburgers, hot dogs and French fries. The fair is scheduled for Oct. 1-3, 2021 at the fairgrounds on Locust Road.
The department also stages a Pancake Breakfast at the firehouse on Father's Day. It wasn't held in 2020 or 2021 because of the COVID-19 pandemic.